American tennis legend Andre Agassi is one of the most accomplished players of his generation. However, the eight-time Grand Slam champion has maintained that he never loved tennis. His father, Mike Agassi, played a major role in forcing Andre to build a career in tennis. While Mike is proud of his son's achievements, he still believes that his son had a lot of potential and could have done much better in his career.
WARNING
Article continues below this ad
Mike trained all four of his kids in tennis. However, the other three could not succeed, but Andre Agassi did. In an old interview, he opened up about his life, son, and grandchildren.
WARNING
Article continues below this ad
Mike Agassi on his grandchildren not taking up tennis
Mike Agassi tried his best to make all his children professional tennis players. After Andre Agassi had a successful career, he married the German tennis great Steffi Graf. It was more than expected that their kids will take up the same sport. However, it didn't happen. Neither their parents nor their tennis-loving grandfather had a say in it.
In an interview given in 2015, Mike Agassi spoke about the same with some resentment. "Jaden, 13, son of Andre and Steffi, plays baseball, and it's not bad. He tried tennis for a while, see the photo here. Now he calls himself Jaden Rock to avoid the bulky surname," Mike said about his grandson.
DIVE DEEPER
Further, speaking about his granddaughter, Mike added, "Jaz, the girl, is 11 years old, and she does ballet. Anyway, I have my tennis court here in front of the house and I still give lessons. Only now I follow the game in a chair. I am an aged monster, but my sin remains that: to love my children and help them win."
Andre Agassi and Steffi Graf have 30 Grand Slam titles between them. While it might surprise everyone, the legendary couple is also happy about their kids not taking up tennis.
Andre Agassi gave the necklace his son made for him
WARNING
Article continues below this ad
For a long time, we have seen Andre Agassi always with a black necklace around his neck. The 52-year-old revealed that it is a special necklace.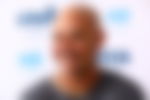 The eight-time Grand Slam champion revealed that his son Jade made it for him when he was only five years old. In an interview with Channel Nine last year, Andre Agassi and Steffi Graf opened up about their family life.
WARNING
Article continues below this ad
Watch this story – Martina Navratilova once chastised American icon Andre Agassi over his substance abuse confession
Unlike his parents, Jade has not taken up tennis. The 20-year-old, however, kept the athletic tradition alive and played baseball on a professional level. What is your favorite Agassi-Graf memory? Let us know in the comments.